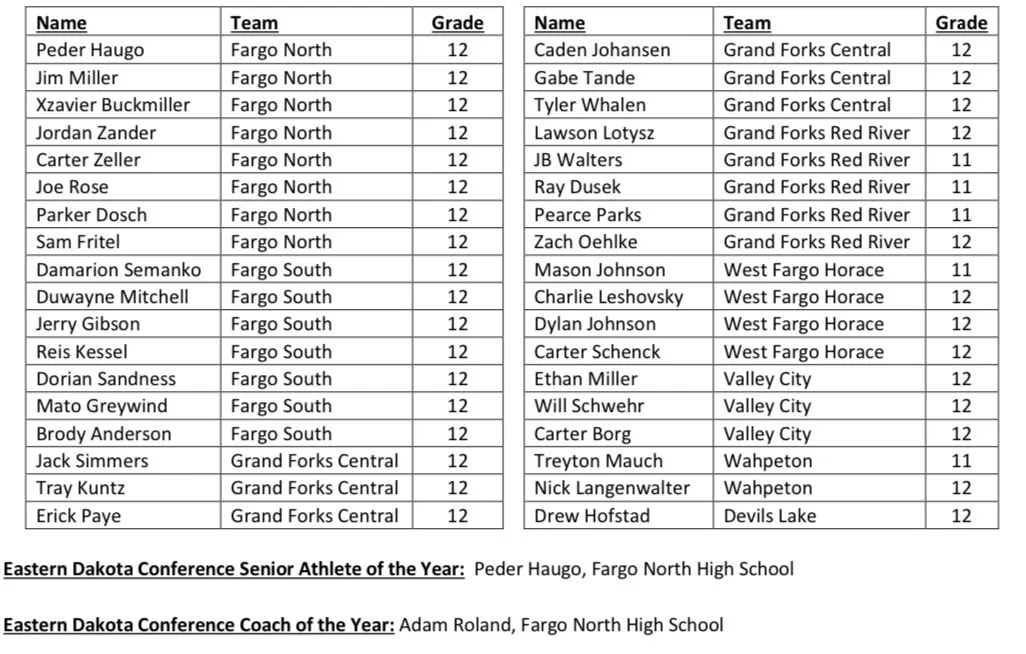 The Class AA EDC All-Conference Football  team, as voted on by conference coaches, was announced Monday morning with two Wahpeton Huskies named. 
Junior Running Back and Linebacker Treyton Mauch and Senior Tight End and Linebacker Nick Langenwalter were both named to the to All-Conference team.
Mauch was the engine of the Huskies offense, rushing for 780 yards and eight touchdowns while also leading the team in receiving with 422 and seven touchdowns . He also was a team leader in tackles with 77. Mauch was one of only five juniors on the All-EDC team.
Langenwalter was important in the Huskies 3-4 defense, coming off the edge as an outside linebacker while also playing a large part in calling the defense while on the field. He had 68.5 tackles and a half a sack as well.
Fargo North lead all teams with 8 All-EDC players.
Number 1 seed Fargo North will play number  7 seed G.F. Central in the Dakota Bowl Friday, Nov 10th for the Class AA title.