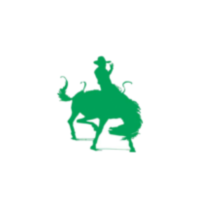 The Breckenridge Cowboys celebrated their Homecoming with their first win of the season and the first under Head Coach Carson Yaggie, running away with a 49-12 victory over Pine River-Backus on Friday.
David Erlandson got the Cowboys on the board, pinballing off multiple defenders and dragging a couple more into the end zone for a 31-yard touchdown run in the first quarter.
The Tigers scored on a 72-yard pass play to make it a 7-6 game and Bailey Evans got the final score before halftime from 26 yards out. The senior faked a handoff to fool the defense and went in untouched on the naked bootleg to make it a 13-6 halftime score.
Jacob Kunkel got in on the fun by taking a reverse handoff 50 yards to the house. The senior shook a pair of defenders with a spin move near the sideline on his march for six.
Pine River-Backus drove down the field and plunged in a two-yard QB sneak to get it back to a one-score game and it was all Breck the rest of the way.
Paul Armitage, who led the Cowboys with 120 rushing yards off 23 carries, went in for a one-yard TD and David Erlandson got a short-yardage score of his own from six yards out. Erlandson had 101 yards of offense with 76 coming on the ground and 25 though the air. The offensive line turned in their best showing of the season as the running backs frequently got to the second level untouched.
Backup running back Lawson Oliphant slashed through the defense for a 13-yard score in the fourth and the reserves put the exclamation point on the win with a pick-six by Logan Church.
The defensive touchdown was the fourth turnover the Cowboy defense forced on the night. Erlandson and Aidan Sanchez each picked off a pass and Jaxon Bolte dove on a fumble.
Next up for the 1-3 Cowboys is a 7 p.m. Friday road matchup with the top team in Section 6A, Parkers Prairie.