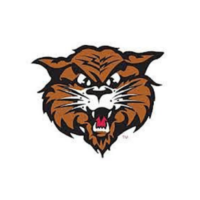 The North Dakota State College of Science football team fell short of avenging last year's loss in the NJCAA National Championship, falling to College of DuPage 38-31 on Saturday in Wahpeton.
The Chaparrals scored the go-ahead touchdown from one yard out with 6 seconds left to play in the title round rematch.
The Wildcats took a 28-20 lead into halftime behind three touchdown runs from Roosevelt Cage. Two of the TDs were one-yard rushes and another was a 20-yard score. Drew Boxwell also found the end zone on a 77-yard pass from Trevion Carothers in the opening half.
The second half saw DuPage outscore NDSCS 18-3 with the game-winning drive being capped off by a Jaden McGill touchdown, his second of the day.
Cage was the leading rusher for the Wildcats with 103 yards on 29 carries. Carothers had 123 yards on only three catches.
The Wildcat defense forced four turnovers. Koltin Mulder picked off a pair of passes while Victor Espinosa and Mason Pagel each recovered a fumble.
The 3-1 Wildcats are home again at 1:30 p.m. Saturday against Minnesota North College-Vermillion.