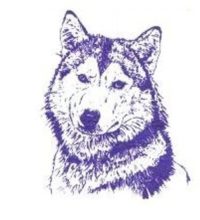 The Wahpeton Huskies (1-3) lost 26-20 at home against the West Fargo Horace Hawks (2-2), the second week in a row Wahpeton lost at home.
The Huskies took the open kickoff but were unable to do anything with the ball. The Hawks were, taking the punt and driving down the field. Junior quarterback Taylor Stefonowicz was able to connect with senior receiver Gavin Olson for a 65 yard touchdown to take a 7-0 lead.
The Huskies were able to answer back, running the ball well with junior back Treyton Mauch. Mauch scored his five touchdown of the season on a four yard run, but was unable to connect on the extra point to make the score 7-6 Hawks.
After another passing touchdown from Stefonowicz to start the second quarter, the Huskies were able to chew the clock, scoring on a nine and a half minute drive on another touchdown run from Mauch. The Huskies went for two and converted with a minute left in the first half to make the score 14-14.
The Hawks answered back immediately, driving 70 yards in just 40 seconds to retake the lead on a Dylan Johnson touchdown run to go into halftime leading 20-14.
The Hawks opened the third quarter with the ball, driving right down the field to take a two score lead on a 12 yard touchdown run from Ty Geray. The 60 yard drive made the score 26-14 with 8:11 left in the third quarter.
Wahpeton's offense was able to convert multiple third downs, but by running the ball they ate up clock hurting their chance to comeback. With 11:11 left in the fourth, Bjorn Kubela was able to get the ball to Treyton Mauch for an eight yard score, but again the extra point was no good to make the score 26-20.
The Huskies had to chances late to change the tides. After a long drive by Horace to end inside the Wahpeton ten yard line, a fumble recovery by Wahpeton with just over two minutes left in the fourth opened the door for a comeback. The first attempt to drive down the field ended with a turnover on downs after a long pass to Jackson DeVries was unable to be hauled in. On the next play, the Hawks fumbled again.
With a minute left, Wahpeton rushed for a loss, Kubela was flushed out of the pocket for a loss, and Wahpeton gained a handful of yard with a rush up the middle- only to turn the ball over again on downs after an incomplete pass on fourth down.
The Huskies travel to Jamestown (3-1) next week to take on the Blue Jays at 7pm.