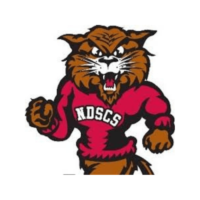 The North Dakota State College of Science football team picked up a big road win over rival Minnesota State Community & Technical College in Fergus Falls on Saturday, shutting down the Spartans for a 30-14 win.
The Wildcat defense picked off six passes on the day. Two of them fell into the hands of Cole Huesers. Miguel Villanueva and Malique Jackson each nabbed one pick and returned them more than 60 yards to give their offense great field position.
The defense also recorded a safety in the dominant showing.
Roosevelt Cage was the workhorse back for NDSCS, running for 134 yards and two touchdowns. Chandler Ross Jr. and Weston Snyder also had a score on the ground.
Next up for 3-0 NDSCS is a home rematch of last year's National Championship with DuPage. Kickoff is set for 1 p.m. Saturday.