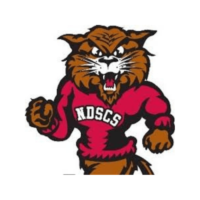 The North Dakota State College of Science Women's Basketball team did something that no other team had done, win a game at the National Tournament. After 30-5, historic, season three players have signed to four year schools to continue their education and playing careers.
Freshmen Point Guard Charita "Tiny" Lewis signed with Eastern Illinois University. Lewis was integral to helping the Wildcats get to Lubbock, Texas for the National Championship. Lewis averaged 13.7 points and 4.5 rebounds per game while shooting 45/31/76. The E. Illinois Panthers went 21-8 last season but lost in the first round of the Ohio Valley Conference to Tennessee Tech.
Freshmen Forward Grace Massaquoi stayed in the area, signing with North Dakota State. Massaquoi was a do everything wing, averaging 15 points and 9.3 rebounds per game. She always blocked 20 shots this season. NDSU Women's Basketball went 18-12 this season, making an WNIT appearance. Losing to Oregon 96-57.
Sophomore Forward Maile Hunt committed to  West Virginia Wesleyan University. Hunt had an excellent career at NDSCS as one of only two sophomores on the team. Hunt came off the bench averaging six points and seven rounders per game. She was a big reason NDSCS was able to get past Eastern Arizona in their lone National Tournament win, grabbing 11 rebounds off the bench. The West Virginia Wesleyan went 5-20 last season.