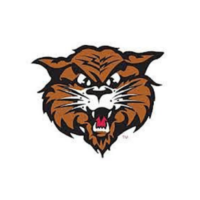 The North Dakota State College of Science women won their District Championship on their home floor to move on to the NJCAA National Tournament. The Lady Wildcats routed the Highland Community College Cougars by a score of 113-53 on Saturday.
Quinn Neppl had the game of her life with 34 points and 10 rebounds for NDSCS. She only missed four of her 18 shots from the field.
Ivy Fox and Charita "Tiny" Lewis each chipped in 16 for NDSCS.
The NJCAA National Tournament begins on March 22 in Lubbock, Texas. The Wildcats enter the tournament with a record of 29-4.
The Wildcat men lost a heartbreaker in overtime to Southeastern Community College on Saturday, 75-73.
A Blackhawk putback off a missed free throw in the closing minute of the District Championship forced overtime and the Wildcats' last-second shot in OT missed the mark to win the game.
Micah Swallow knocked down four triples on his way to a team-high 20 points. Peyton Newbern followed with 17.
Playing in his final organized basketball game in the Twin Towns, Noah Christensen had nine points, eight rebounds and four blocked shots.
The Wildcats wrap up their season with a record of 29-4.