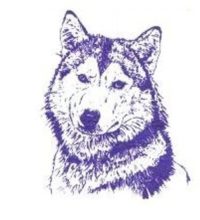 The Wahpeton boys capped off the night of Border Battle basketball on Saturday with a 72-64 win over Breckenridge.
Freshman Brayden Steffens stole the show off the bench, pouring in a team-high 15 points for the Huskies.
Senior forwards Ethan Manock and Landon Blaufuss dueled in the post, each ending the night with a double-double. Manock scored 13 points while pulling down a game-high 16 rebounds in the win. Blaufuss countered with a game-high 18 points with a dozen boards.
Caden Kappes scored 12 points for Wahpeton along with seven assists.
Breckenridge put three other players in double figures as Daymon Smith went for 15, Cam Nieto hit a dozen and Alex Sanchez scored 11.
The Huskies head to West Fargo for a 7:30 p.m. Tuesday bout with West Fargo and the Cowboys host Hawley at 7:30 p.m. Tuesday.