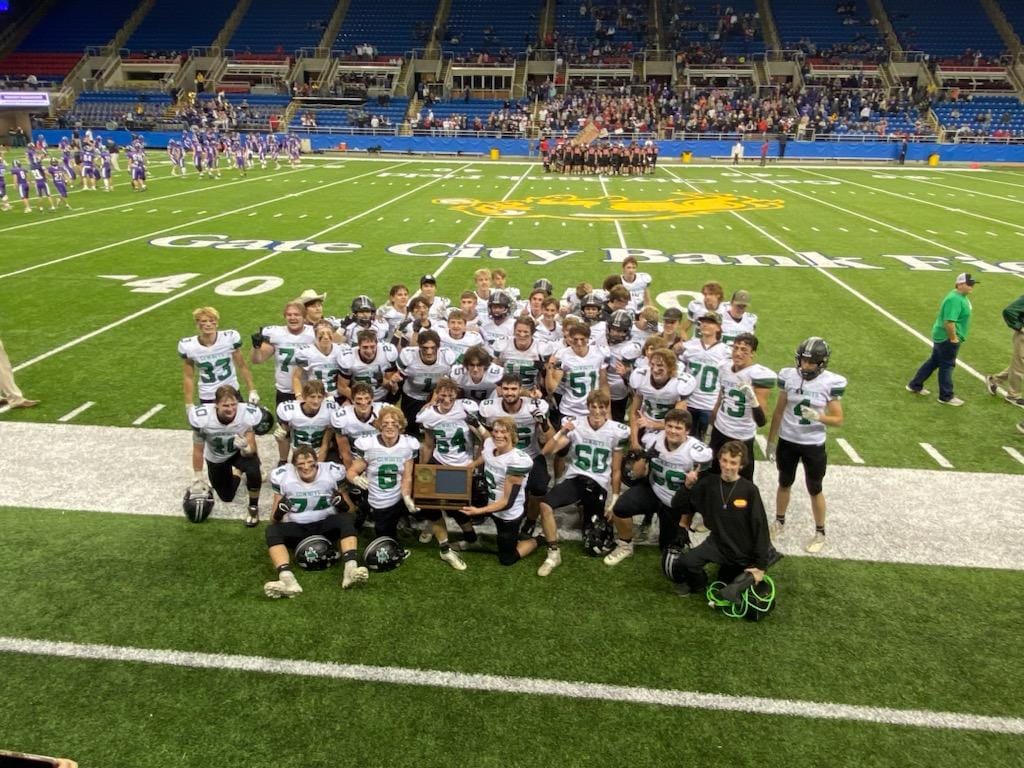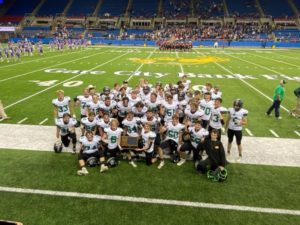 Courtesy Breckenridge High School Activities Facebook page
The Breckenridge Cowboys continued their dominant Section 6A playoff run with a 34-6 win over the Otter Tail Central Bulldogs on Friday at the Fargodome.
The section championship was the second for Breckenridge in the last three years and they also ended OTC's season for the third consecutive year.
Cam Nieto, who missed the last three games, made his return in a big way for the Cowboys, running for 169 yards and a touchdown in the win. The TD came in the second quarter from 59 yards out.
Fifth-seeded Breckenridge took a 14-0 lead into halftime. The Cowboys got on the board with an eight-yard score by Gavin Pederson with 7:06 left in the first. The TD was set up by a Jaxson Riggs interception, one of four turnovers the Breckenridge defense forced on the night.
Bailey Evans had the team's next two touchdowns with a pick six and a QB sneak. The final touchdown of the night was a one-yard score by Alex Sanchez.
Alan Martinez picked off a pass in the win while Landon Blaufuss forced a fumble and also recovered a fumble.
The lone OTC score was a 38-yard Mason Dalluge touchdown off the throw from Jack Mekalson.
Next up for the 8-3 Cowboys is a 7 p.m. Friday matchup with Section 5A Champion Minneota Vikings. Minneota moved on with a 28-6 win over Lakeview on Friday. The game will be played in Alexandria.