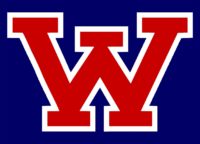 The Class A American Legion State Tournament run for Wahpeton Post 20 came to a close Sunday afternoon after a 4-2 loss to Kindred.
Wahpeton started the tournament on Friday as a four seed out of the East Region after struggling at home against Kindred Post 117 and Fargo Post 2 with the Vikings and Jets both knocking the regular season champs down a peg. Wahpeton looked like they were back to their winning ways in Watford City however after taking down the #1 seed out of the West Region, Williston, 11-0 in five inning. Caden Kappes secured the win on the hill pitching four innings and striking out eight while also going 2-3 at the plate, scoring three runs and driving in two as well.
The win saw Post 20 match up with Casselton, the #2 seed out of the East. The Haymakers took Wahpeton to task, winning 7-1. Ethan Machas made Post 20 hitters look silly at the plate with a pitch that came in slower than anything that Wahpeton had seen this season four strikeouts and only six hits. To make matters worse, lefty pitcher Jayden King hurt his arm in the second inning, cutting the Wahpeton pitching rotation at its knees. King would not play again for Post 20 after his arm discomfort.
In a Win-Or-Go Home game on Sunday afternoon, Post 20 was paired with their regional foe Kindred. In a game that will be talked about for year to come, Caden Hockett pitched seven innings, allowing 3 earned runs and only seven hits. However, the Wahpeton bats did not show up. After going back to a lineup that worked for Post 20 all regular season, Post 20 would only be able to get one hit against the Vikings. Jackson Fliflet's single in the third inning to drive in Skylar Bladow would be the last hit of the season for Post 20.