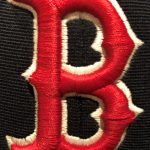 The Breckenridge Post 53 baseball team suffered an 8-0 home loss to Barnesville Post 153 on Tuesday.
Post 153 put five runs on the board in the bottom of the third to break the game open.
Breckenridge was held to four hits in the loss with Joey Conzemius notching two singles to lead the offense.
Collin Roberts had a double for Breckenridge.
Next up for Post 53 is a Thursday road game against Parkers Prairie.