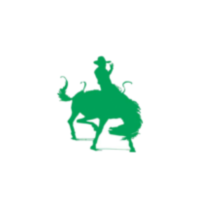 The Breckenridge Cowboys fell short of their first conference win with a 62-61 home loss to Frazee in overtime on Thursday.
Breckenridge trailed 30-15 in the opening half and at one point trailed by 11 in the second half. The Cowboys held a 55-53 lead in the closing seconds of regulation, but a pair of free throws by Frazee's Kale Ovsak forced overtime.
Trailing by one in OT, Hornet guard George Flynn buried a triple near the top of the key to give his squad a two-point lead. The Cowboys failed to convert and when the Hornets got the ball back, Breckenridge was called for an intentional foul.
The game could have been sealed with the free throws after the intentional foul, but a technical foul was called on a Frazee player that shoved the Cowboy called for the intentional foul. After a pair of missed free throws by the Hornets, Breckenridge had two free throws and the ball with two seconds left.
The first free throw dropped in, but the second one rattled out to set up a chance for the Cowboys to knock down the game-winning shot. After receiving the inbound pass, the Breckenridge player stepped out of bounds to give Frazee the ball and they ran the clock out for the win.
Alex Sanchez knocked down a trio of triples on his way to a game-high 21 points. Collin Roberts wasn't far behind with 18 and four charges taken in the game for the second time this year.
Flynn was the leading scorer for the Hornets with 13.
Next up for the 1-9 BHS squad is a 7:30 p.m. Tuesday road game against Perham.