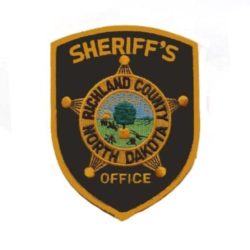 On Monday, December 27 at approximately 4:02 pm, the Abercrombie Fire Department received a call of a shop fire at 315 4th Avenue East in Abercrombie. The fire appears to have started inside the structure and was quickly contained. A 70 year old male was inside the building at the time of the fire and was transported to Essentia Hospital in Fargo for non-life threatening injuries sustained during the fire. The cause of the fire is under investigation.
The fire did not appear to spread to the structure itself. The fire is under investigation by the Abercrombie Fire Department.
Agencies on the scene were the Abercrombie Fire Department, and the Breckenridge Ambulance.