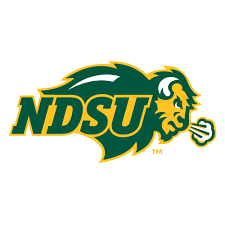 Andrew Zimmel | KBMW 1450
#3 North Dakota State hasn't lost to Illinois State since the iPad was brand new, and they don't plan to start anytime soon. After another week of rolling over another conference opponent, the Bison look to keep their five game win streak alive as they travel to Normal, Illinois to face the Redbirds at 2pm on Saturday. 
North Dakota State has been able to take down both of their Missouri Valley foes so far. A slugfest with North Dakota to remind everyone who is in charge of football in the state of North Dakota, and a rout of Northern Iowa last week that had the 34-20 score at the end looking like a misprint. At no point in the Bison's homecoming game did I think for a second that they were going to leave losers.
Illinois State is a little different. The Redbirds come into Saturday's matchup losers of their last two, with the 41-20 loss against Missouri State giving the Redbirds a real black eye. The only bright spot for ISU is their youth.
Against Missouri State, Redshirt Freshman Jabri Khepera had five receptions, almost tying his season total of six from the spring, for 107 yards and a touchdown. Freshman Jackson Waring in his second career start came out strong as well, throwing for over 300 yards and three TDs. The young QB had his turnover issues however, throwing three interceptions to the Missouri State defense. 
The Bison have been a lockdown defensive team all season long, ranking first in the FCS in scoring defense and fifth in total defense. They are also number two in third down conversions. All to say, they are good at almost every level you'd want. 
The rushing attack continues to be on pace to be one of the best running teams in the country, ranking only behind the Florida Gators and Coastal Carolina Chancalticers when it comes to yards per carry. NDSU has four "running backs" that average more than six yards per carry, TaMerik Williams, Jalen Bussey, Dominic Gonnell, Hunter Luepke and quarterback Quincy Patterson- which I have a small issue with but whatever works. 
The Bison are also looking to spoil Illinois State's 100th Homecoming celebration. In addition to the annual Hall of Fame induction ceremony, several other events will take place with alumni and fans in attendance for the first time in nearly two years. Recently, the Redbirds have had success in their Homecoming contests, winning nine of 11 under the leadership of head coach Brock Spack including their last three. 
The Bison are seven point road favorites coming into the contest, and are a perfect five and oh against the spread this season, covering every week. The game wil on ESPN+starting at 2pm.