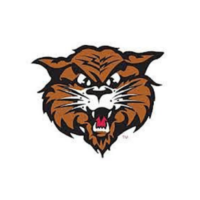 The North Dakota State College of Science football team added to their undefeated streak with a 30-13 home victory over Rochester Community & Technical College on Saturday.
Graedyn Buell threw for over 313 yards and was also the leading rusher for the Wildcats with 71 yards off 13 carries. The standout quarterback tossed a pair of touchdown passes in the win. The first was a 57-yard strike to Demetrius Coleman and he followed it up with a 45-yard TD to Marselio Mendez. Along with the long receiving score, Mendez also had a one-yard rushing TD.
Nate McCallum had the team's other rushing TD with a two-yard score.
Coleman was the leading receiver on the day with 145 yards off only four catches.
The defense was led by Frank Cromer and Sylvester Ware IV, who had three sacks apiece.
Next up for the 7-0 Wildcat squad is a 2 p.m. Saturday road rematch with Mesabi Range Community & Technical College. The Wildcats bested the Norsemen 23-22 in the season opener.