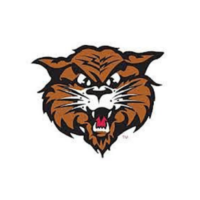 North Dakota State College of Science went down to the wire with Minnesota State Community & Technical College, with the Wildcats edging a 34-28 victory in Fergus Falls on Saturday.
The highlight of the game was when punter Nikolas Hunchak was forced to throw a pass to avoid a blocked punt and it was completed to linebacker JaDerian Johnson who took it 81 yards for the score. Johnson also had a sack and a half on defense.
The Wildcats continued to use two quarterbacks in the game with Graedyn Buell and TJ Owens switching off series. Buell led the team in passing with 156 yards and a pair of TDs. Both of the QBs had a rushing score.
Marselio Mendez caught both of the touchdown passes from Buell while the team's leader in receiving yards was Demetrius Coleman with 110 yards off seven catches.
The 3-0 Wildcats head home to take on Itasca Community College at 1:30 p.m. Saturday.