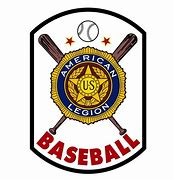 Breckenridge Post 53 overcame a 10-3 deficit to beat Dilworth-Glyndon-Felton 17-10 on Sunday in the championship game of the Minn. Northwest South Sub-State legion tournament in Ulen.
Breckenridge – 19-4 on the season – outscored its three tournament opponents by a 44-17 margin to earn one of the top seeds for the upcoming Northwest Sub-State tournament next week in Red Lake Falls.
Post 53 trailed 10-3 after D-G-F scored six times in the top of the fifth.
Breckenridge then sent 15 batters to the plate in the bottom half of the inning to score 12 times. Post 53 had six hits, walked three times, had one hit batsman and reached on an error in the rally.
Cam Nieto singled home two runs in the inning, as did Collin Roberts, A Jace Werner double gave Post 53 a 13-12 lead. Post 53 then scored twice in the sixth to pad the lead.
Breckenridge had 15 hits with Chris Nieto leading the way with four and Cam Nieto, Braydon Wahl and Cooper Yaggie getting two each. Chris Nieto and Hegge each ended up with three RBIs.
Connor Twidwell relieved Yaggie in the fifth inning to get the win, giving up no runs on three hits and striking out two.
The Northwest Sub-State Tournament will be July 22-25 in Red Lake Falls.