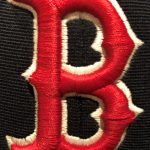 Breckenridge Post 53 scored the final 13 runs of the game on Saturday to beat Twin Valley-Ulen Hitterdal 13-3 in six innings in the semifinals of the Minn. Northwest South Sub-State American Legion tournament on Saturday in Ulen.
With the win, Breckenridge, now 18-4, advances to the championship game at 5 p.m. on Sunday and also earns a spot in the Northwest sub-state tournament next week in Red Lake Falls.
After falling behind 3-0 in the third inning, Breckenridge scored five times in the third and seven more in the fourth to take command of the game.
Cooper Yaggie singled home two runs in the third while Cam Nieto, Brayden Wahl and Jace Werner all drove in runs.
In the fourth Chris Nieto hit a grand slam home run to center for a 10-3 lead and two more runs scored on errors.
Cam Nieto had three hits in the game with Emitt Vig, Collin Roberts, Wahl and Chris Nieto collecting two each.
Vig, who came on in relief of Hegge, got the win by going 5 2/3 innings and striking out nine while giving up just one run.