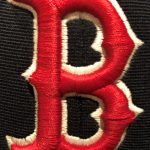 Breckenridge Post 53 scored the first 12 runs of the game on Friday to beat Ada-Borup 14-4 in five innings in the first round of the Minn. Northwest South Sub-State Legion Tournament in Ulen.
The top-seeded Breckenridge team advances to a semifinal game against host Twins Valley-Ulen Hitterdal on Saturday at 5 p.m. The winner earns a spot in the Northwest Tournament next week and in the championship game on Sunday at 5 p.m.
In the other first-round gam7.es Friday, No. 3 seed New York Mills beat No. 6 seed Barnesville 9-0; No. 2 seed Dilworth-Glendon-Felton topped No. 7 seed Frazee 11-1 and No. 4 seed Twin Valley-Ulen Hitterdal beat No. 5 Hawley 10-
Breckenridge scored its 14 runs on nine hits and were helped by four Ada-Borup errors.
Post 53 scored six times in the second inning to take command at 7-0.
Connor Twidwell doubled home the first run. Twidwell and Jace Hegge scored on a hit batsmen and passed ball before Brayden Wahl doubled home Cam Nieto and Emmit Vig. Wahl scored on Cooper Yaggie's double for the sixth run of the inning.
Nieto and Wahl both had two hits for Post 53 while Wahl drove in three runs in the game and Yaggie had two RBIs.
Yaggie started and pitched two innings with the big lead, striking out five of the eight batters he faced. Adam Ohm worked the final three innings for the win, giving up four runs on five hits and struck out three.