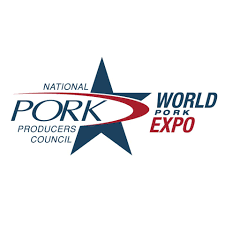 (NAFB) – After two years on hiatus, the World Pork Expo returned to Des Moines, Iowa, this year.
The National Pork Producers Council discussed top pork priorities at the Expo, the first of which is a recent court decision striking down faster harvest facility line speeds. NPPC President Jen Sorenson says the decision will hit the industry hard.
Producers are going to lose a lot of money because of the court's decision.
Sorenson says the line speed issue isn't a partisan issue.
Nick Giordano, NPPC's Vice President and Counsel for Global Government Affairs, talks about legal options for dealing with the court's decision.
NPPC says it's grateful to Senator Chuck Grassley (R-IA) and Representatives Jim Hagedorn (R-MN) and Dusty Johnson (R-SD) for rallying Congressional support on the issue.