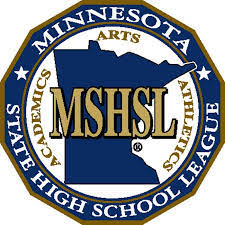 The Minnesota State High School League Board of Directors voted on Thursday that masks will be required to be worn at all times during spring sports, except during the times when the athlete is competing.
Athletes may remove their masks when they enter the competition surface or step to the start line to begin a race. Athletes who are waiting to enter a competition surface or start a race muse continue to wear a mask until the competition is about to begin.
Masks must also be replaced and worn at all times immediately following the competition and during all break in competition, which will include entering the dugout between innings and leaving the track at the conclusion of a race or returning to a bench area.