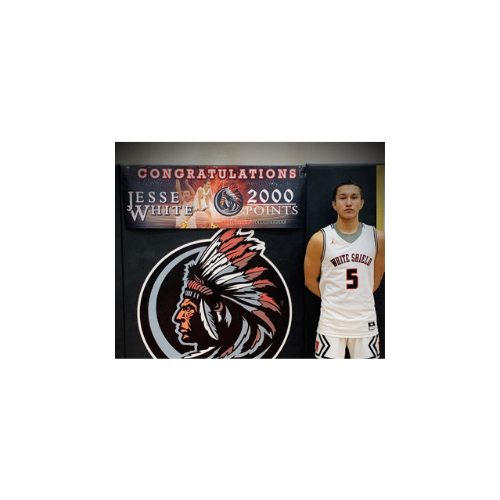 N.D. Mr. Basketball Jesse White announced on Wednesday that he has signed to play for the North Dakota State College of Science Wildcats.
The Wildcats and coach Stu Engen offered White a scholarship on March 22. Engen confirmed that White signed on Wednesday.
White becomes the first N.D. Mr. Basketball ever to sign with the NDSCS men's basketball program since the award was started in 1985.
The 5-foot-11 White averaged 28 points, 6 assists, 5 rebounds and 4 steals a game this season for White Shield.
White also finished his career at White Shield as the second-leading scorer in N.D. history with 2,768 points.
White joins West Fargo Sheyenne's Jah'heem Leake in next year's recruiting class for the Wildcats.
The 6-foot-9 Leake averaged 17.8 points and led the Eastern Dakota Conference with 10.9 rebounds a game this past season in leadin the Mustangs to the Class A semifinals.
Leake also averaged 1.4 blocks a game.