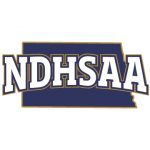 The N.D. Region 1 boys basketball tournament play-in games are set for Tuesday.
No. 7 seed Wyndmere-Lidgerwood hosts No. 10 Hankinson, No. 6 Lisbon hosts No. 11 Tri-State, No. 5 Northern Cass hosts No. 12 Richland and No. 8 Sargent County hosts No. 9 Maple Valley.
The top four seeds are Enderlin, Kindred, Central Cass and Fargo Oak Grove.
The quarterfinals, semifinals and championship game are set for March 8-9-11 at the Sanford Health Athletic Complex in Fargo.