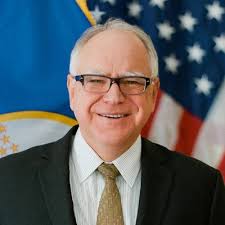 Minnesota Governon Tim Walz said on Wednesday that plans are to let high school and middle school students return the classroom for in-person learning starting Monday.
Minnesota elementary students are already open with safety precautions in place. Middle and high school students can return to their schools for hybrid or in-person learning, if schools can follow required safety protocols such as masking and social distancing.
Walz said he expects all schools to offer some form of in-person learning by March 8.
Walz will leave many key decisions on how to reopen up to school districts. Districts can  opt for in-person classes five days a week, or fewer.
More than 25 percent of Minnesota teachers have had their first vaccine shots, while 18,000 doses earmarked for them will go out next week.