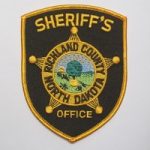 Officials were called to a structure fire late Wednesday afternoon in Christine.
Home owner Jeff Bernhardt reported a fire to his shop.
The cause of the fire is unknown at this time and is being investigated by the North Dakota Fire Marshall's Office.
No injuries were reported from the fire. The building is considered a total loss.
The Richland County Sheriff's Office, and fire departments from Christine, Colfax, Abercrombie, Kindred and Horace responded to the scene.