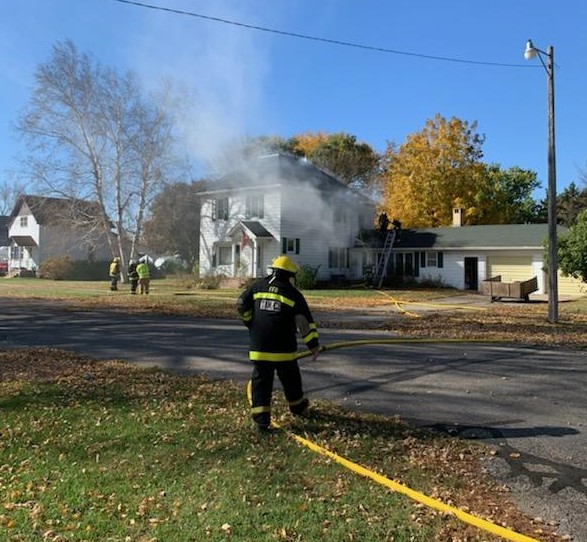 The Fairmount Fire Department, along with assistance for the Hankinson, Dwight and Wahpeton Fire Departments, responded to a house fire Tuesday morning in Fairmount.
The house fire was at 302 3rd Street in Fairmount, located about two blocks from the school. Passers by called in that smoke was coming for the building.
The Fairmount Fire Department had the flames knocked down within minutes of arrival on the second floor of the house.
Richland County Emergency Management Director Brett Lambrecht said quick action by the Fairmount Fire Department helped save a majority of the house.
Damage to the house was contained to the upstairs with extensive smoke and water damage.
Officials say the house is currently unlivable and the Richland County Red Cross will be assisting the family in securing hotel rooms in Wahpeton for the time being.
No cause of the fire was immediately determined, but officials say it appeared to have started in an upstairs office. A North Dakota Fire Marshall will be at the scene Tuesday afternoon to investiage.
There were no injuries to the family or pets from the fire.