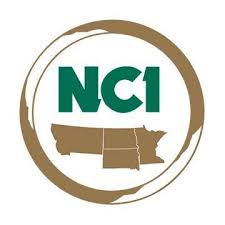 Northern Crops Institute
FARGO, N.D. (September 17, 2020) – The Northern Crops Institute held its third Market Update yesterday. This Market Update, featuring Jeff McPike, provided new opportunities for past course participants to continue education with NCI.
The webinar series was created to engage with past course participants, and offer market insights to those professionals. This month Jeff McPike, a broker for McDonald Pelz Global Commodities, was the featured presenter. Jeff has worked in the Agribusiness Sector for four decades as a commercial trader, an independent speculator, a supply chain manager, and as a consultant. Here is what he had to say about the Market Update,
"I really enjoyed sharing some of my thoughts regarding the dynamic fundamental situation for wheat, corn and soybeans today, and I hope the NCI team and the audience benefited from the presentation. For wheat, we noted that the world market has not been as bearish as expected in early 2020, as lower crops in the EU and southern portions of Russia kept global cash values firmer than expected, and going forward, the actual crop size and quality of the Southern Hemisphere harvest, as well as the new crop sowing weather in the Black Sea and Europe, will help frame the direction of wheat prices during the first half of calendar 2021."
McPike continued saying,
"For corn, we noted the evolution of thoughts regarding the US harvest – from huge to just very large – and the dynamic situation regarding China's feed grain situation; as we look ahead, China's buying pace, the actual size of the Ukrainian corn crop, and production in South America, where a developing La Nina adds risk, will help dictate global corn cash values. In the soybean complex, we noted it is all about China – the Chinese buying pace, where China sources the soybeans and how many soybeans this major player decides to purchase; as with corn, the South American new crop production prospects must be carefully monitored. Finally, we discussed a few macro issues – the 'inflation' trade and US politics, in particular – as factors that might have an impact on global commodity values and trade flows."
This webinar was part of an ongoing series that NCI has built to connect and foster relationships with previous course participants. All past course participants are invited to attend these updates and learn more about ag markets for free. NCI strives to connect with past course participants, as well as support regional agriculture and value-added processing. By hosting market updates and continuing to provide new information, these webinars have and will support the mission to expand and maintain domestic and international markets for northern grown crops. They look forward to hosing more market updates and connecting with past course participants in the future.