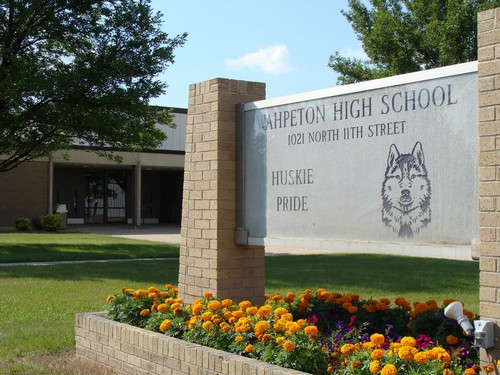 The Wahpeton volleyball team was forced to reschedule their Thursday, Sept. 17 road battle with Grand Forks Red River due to multiple Huskies coming in close contact with someone who tested positive for the coronavirus.
The players who were in contact with the individual are currently quarantining.
Along with the Thursday match, Wahpeton's next two EDC bouts will also be postponed. Wahpeton was set to host Grand Forks Central on Tuesday, Sept. 22 and travel to West Fargo Sheyenne on Thursday, Sept. 24.
Along with the varsity team, the JV and C squad teams will also be kept off the court.