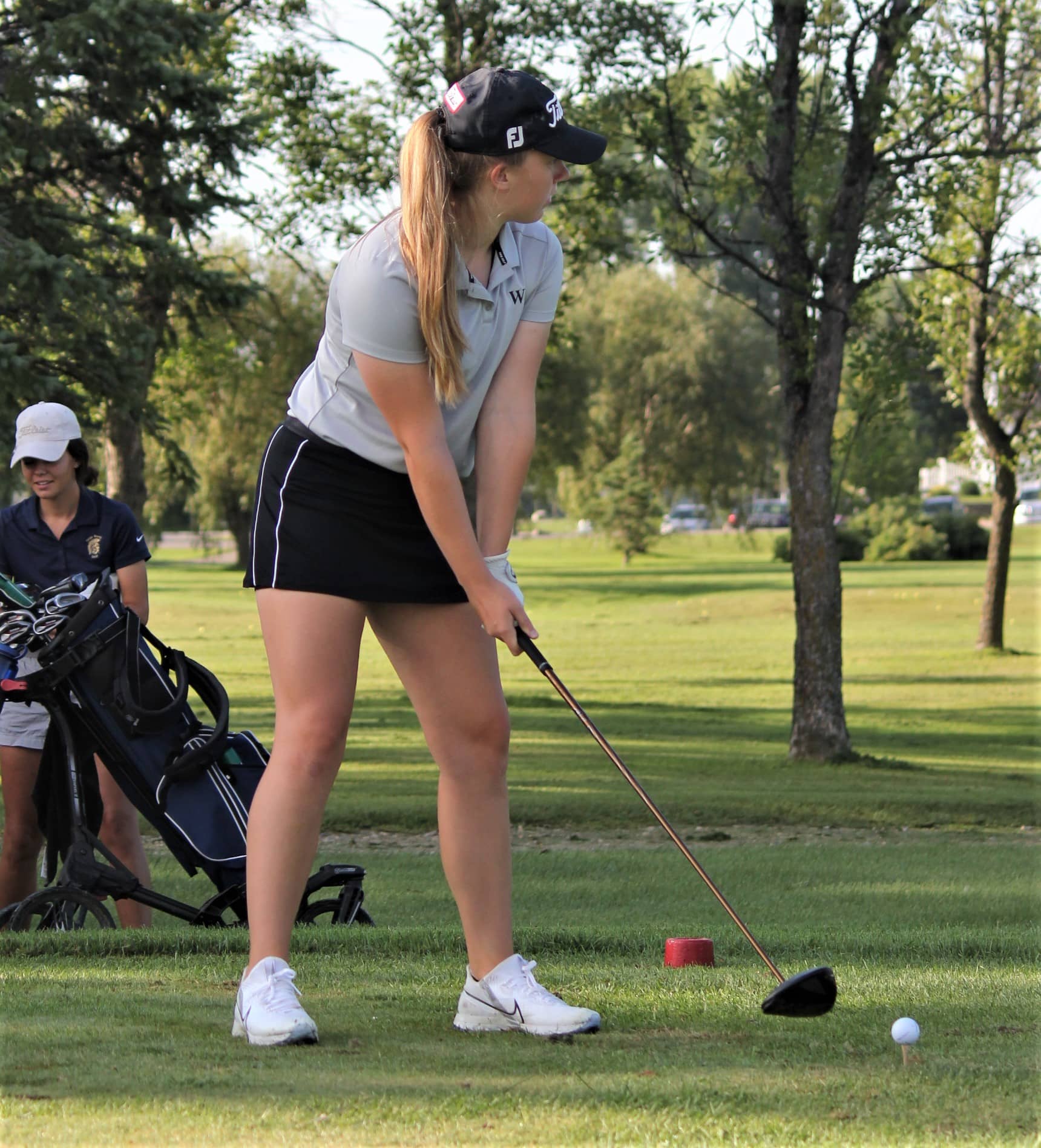 Wahpeton's Anaka Lysne shot at 15-over-par score of 86 on Wednesday at the Fargo South Invitational to qualify for the state golf tournament as an individual.
Lysne finished tied for 10th overall as the Lady Huskies were sixth as a team.
Wednesday's meet was one of two automatic state qualifying tournaments for individuals this fall. The state tournament will be Oct. 5-6 in Minot.
Lysne shot 43 on the front and back sides of Rose Creek Golf Course to qualify.
Madison Bohn was next for Wahpeton with a 92, which missed qualifying by two shots, while Lily Anderson, Scout Woods and Halle Miller all tied at 100. McKenna Koolmo shot a 103, Ella Graves 111 and Olivia Hansen 119.
Fargo Shanley won the team title with a 312 score. Fargo Davies was second at 331 with the Lady Huskies sixth at 378.