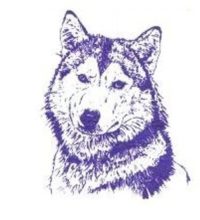 Wahpeton Public Schools has announced their guidelines for the upcoming fall sports season.
For ticketed events, football and volleyball, attendees must have a voucher to purchase a ticket or to use as a pass.
Each rostered player for home and away teams will be given vouchers for their family members. Leftover ones after the players have handed their vouchers out will be made available for students and fans. Without a voucher for that particular game, spectators won't be able to enter or purchase a ticket.
The amount of total vouchers for the venue will be determined by the ND SMART Restart guidelines along with county health guidance.
Non-ticketed events, which include cross-country, tennis and golf, each team member can have up to three spectators. The spectators are asked to socially distance as much as possible.
There will be two options to pay for tickets at the door. Fans can pay exact cash for the amount ($6 for adults, $4 for students) or pay with a debit or credit card.
Wahpeton Public Schools recommends wearing masks when in an environment that social distancing isn't possible. This can change based on local or state changes to the return to play guidelines. They're also asking fans to leave the venues immediately after the event has ended.