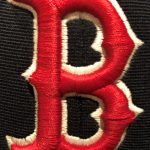 Breckenridge boys basketball coach Arly Ohm announced in a text Wednesday that he has been relieved of his position effective immediately.
Ohm said in the text that the decision was official as of Wednesday.
Ohm added in the text that he didn't agree with the Breckenridge leadership decision to go in a different direction as head coach of the Cowboys' basketball program.
Ohm said he wished the program nothing but the best.
The Breckenridge School Board issued a statement Wednesday night saying "we made the decision to go in a different direction with the boys program, believing it was in the best interested of the program and student athletes. The district wants to thank Coach Ohm for his years of service to the basketball program."
Ohm had coached Breckenridge for the last four seasons, leading the Cowboys to back-to-back appearances in the state basketball tournament in 2017 and 2018. Ohm also coached Breckenridge boys basketball in the 1990s.