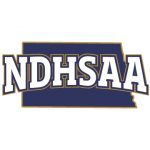 The Region 1 boys tournament tipped off at North Dakota State College of Science on Monday.
Central Cass topped Wyndmere-Lidgerwood 69-37 with Carter Vrchota and Sam Kobbervig both pouring in 17 points.
Landon Buehre led the Warbirds with 15 points, all coming from beyond the arc.
Hankinson edged Fargo Oak Grove 75-69. The Pirates got 25 points and seven rebounds from Raeshaun Earl.
Cruz Hernandez went for 19 while Ruston Kath notched a double-double with 16 points and 10 rebounds.
Treyton Hatfield went off for 37 points and nine rebounds in the loss.
Sargent County rode Luke Martinson's 26-point night to a 67-55 victory over Richland. Martinson also grabbed nine boards while knocking down 10 of his 16 free throws.
Gaven Christianson had a 10 points and a dozen boards in the victroy.
Richland got 14 points from Teddy Flaa.
Kindred moved on with a 67-49 win over Maple River.
Presley Peraza nad Jack Davis each hit double figures for the Vikings with 18 and 12, respectively.
Wyatt Sylling was the top scorer for Maple River with 13.
The semifinals continue today as Central Cass takes on Hankinson at 6 p.m. and Sargent County will battle Kindred at 7:30 p.m. Both of the games can be heard on KBMW.