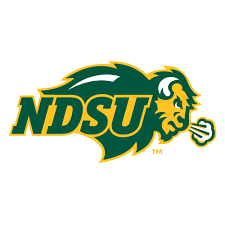 The American Football Coaches Association (AFCA) presented its top coaching award — AFCA National Coach of the Year — to four outstanding coaches in Football Championship Subdivision (FCS) with North Dakota State Bison Head Coach Matt Entz winning his second Coach of the Year Award.
Entz won after leading the North Dakota State Bison to a 14-1 record, a Missouri Valley Football Conference title and the program's ninth FCS national championship. He has an overall record of 37-4 and has led the Bison to two Missouri Valley Football Conference titles. Entz earned his first AFCA national honor in 2019 by guiding NDSU to a 16-0 record and the FCS national title.
The AFCA Coach of the Year award is the oldest and most prestigious of all the Coach of the Year awards and is the only one chosen exclusively by coaches. North Dakota State has won eight AFCA National Coach of the Year awards, the second most among any program in all four divisions behind Mount Union's nine. NDSU's national winners are Don Morton (1983), Earle Solomonson (1986), Rocky Hager (1988, 1990), Craig Bohl (2012, 2013) and Matt Entz (2019, 2021).