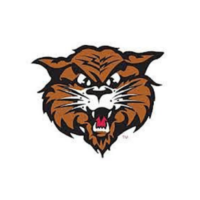 The North Dakota State College of Science teams dominated their home floor with lopsided conference wins on Monday.
The Lady Wildcats beat up on the Lake Region State College Royals, winning 96-51. The NDSCS men's 107-72 victory came against Bismarck State College.
The NDSCS women were led by Ivane Tensaie once again as the newcomer went for 33 in the win. She buried a whopping nine of her 13 attempts from beyond the arc. Four other Wildcats hit double figures in the rout while A'Iyana Jones dished out 10 assists.
The Wildcat men also had four players in double figures. Khari Broadway and Micah Swallow paced their squad with 22 apiece. JaQuan Sanders-Smith buried six triples in a 19-point effort off the bench and Connor Hollenbeck chipped in a dozen.
Next up for the undefeated NDSCS teams is a Wednesday home doubleheader against Ridgewater College. The Lady Wildcats will get the fun started with a 5:30 p.m. tip-off and the men will follow at about 7:30 p.m.