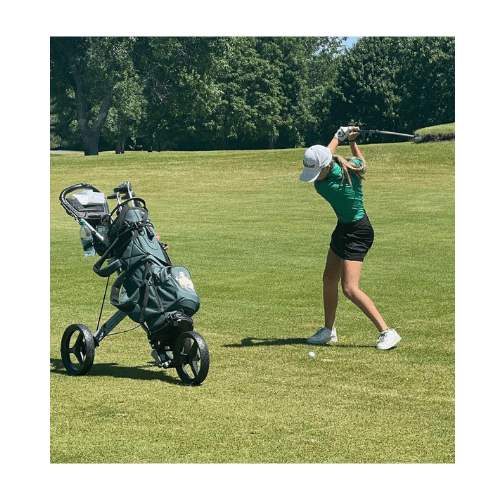 Breckenridge sophomore Kennedy Schuler shot her best round as a Cowgirl on Wednesday on the final day of the Minn. Class A state golf tournament in Becker.
Schuler began the state tournament at the Becker Golf Club on Tuesday with a 101 and in 32nd place, but shot a 92 on Wednesday to improve by nine shots.
Schuler finished the tournament in 17th place out if 84 golfers.
Schuler shot a 49 on the front side and 43 on the back with a round that included two birdies and three pars.