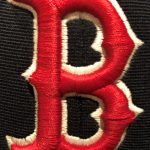 Breckenridge's American Legion team picked up a pair of home wins over Frazee on Tuesday by scores of 6-5 and 16-0.
Post 53 trailed 3-0 in the opening game of the doubleheader, but put four runs on the board in the fourth inning to take the lead.
Seven Post 53 players had hits in the win with Sam Ovsak leading the way with a double and a single. Ovsak also had an RBI in the win.
Connor Twidwell did a bulk of the work on the mound by going five innings, but Emmit Vig picked up the win by closing out the final two outs.
Game two ended on the Mercy Rule in five innings with Breckenridge putting multiple runs on the board in each of the first four innings, including seven in the fourth.
Ovsak came through again at the plate with four RBIs. Five Post 53 players had multiple hits with Jace Werner notching three of them.
Werner also picked up the win on the hill with two hits and two walks allowed in three innings of shutout work.
Breckenridge is 4-0 on the Legion season.