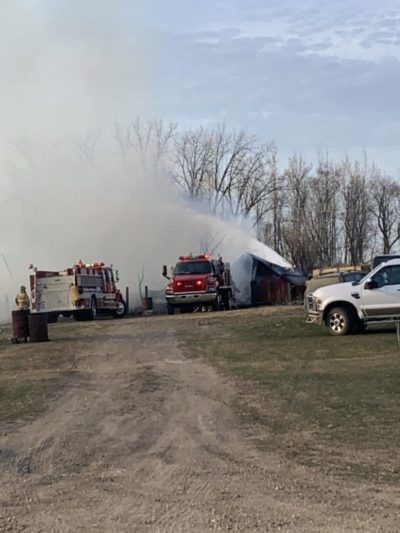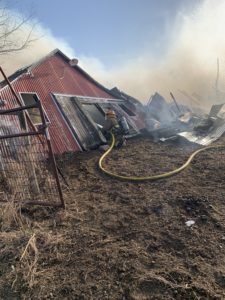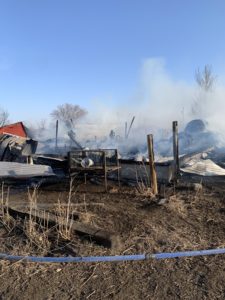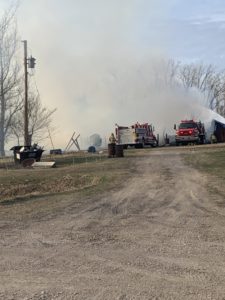 Fire Departments from Wyndmere, Lidgerwood, Mooreton, Milnor and Barney were called at 5:42 p.m. to a barn and 2 other adjacent buildings on fire at the Chris Kimple Farm – near Wyndmere.
All buildings were engulfed in flames when first fire units arrived and all were a total loss.
The Richland County Sheriff's Dept., Richland County Emergency Management and Wyndmere Ambulance were also on the scene with assistance.
No injuries were reported and fire crews were on the scene for 2 1/2  hours.