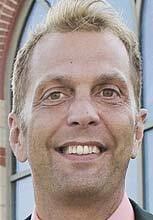 Campbell-Tintah School Superintendent and Principal Kyle Edgerton said Monday on KBMW that the school system has not had any positive cases of COVID-19 since school starting, with only a few students needing to quarantine due to having close contact with someone who had tested positive.
The entire school system remains in a full in-person learning model.
Edgerton also said that the school will hold a school board meeting at 8 p.m. on Wednesday and there will be no school in the district Thursday and Friday due to the Minnesota Education Association conferences.
Edgerton also said the school is looking for part-time help with both the kitchen and custodial staffs. If interested, call 218-630-5311.
Here is the complete interview from Monday:
Oct. 12, 2020: Campbell-Tintah School Superintendent Kyle Edgerton