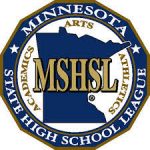 The Minnesota State High School League said Wednesday that it has called for a special meeting on Monday to deal with the possibility of returning fall sports.
The Board of Directors will meet at 9 a.m. and to revisit the decision of moving football and volleyball to the spring in a move made in early August.
The MSHSL has asked for feedback from every high school in the state to help in their decision process.
The meeting is scheduled for 9 a.m. on Monday.