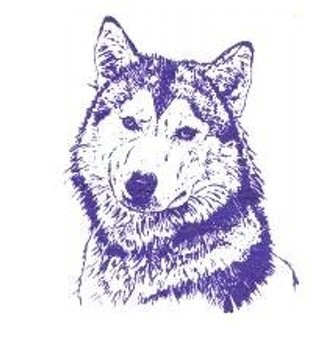 The Wahpeton Lady Huskies volleyball team went five sets with Devils Lake on Saturday before falling 3-2.
Devils Lake won 23-25, 25-18, 25-17, 25-27, 15-9.
Wahpeton was led on offense by Kylie Storo's season-high 20 kills. Christa Habiger added 11.
Storo also led Wahpeton on defense with 23 digs while Haley Manson totaled 22, Lidia Motl 21 and Elly LaHaise 19.
Manson had 24 assists in the match with Aiyana Allard collecting 23.
Wahpeton fell to 0-5 on the season.
B-W cross-country runs at West Central Area
Rachel Gowin placed sixth for the Breckenridge-Wahpeton girls and Aiden Ruddy seventh for the boys at the West Central Area meet on Friday.
Gowin ran a time of 21 minutes, 59 seconds for her top-10 finish. Madi Rabbithead placed 11thy in 23:36, Gabby Baumgardner was 13th in 23:46, and Alison Hoerer 16th in 24:13.
West Central won the girls team race with 26 points with United North Central at 38 and Breckenr9dge-Wahpeton at 60.
Ruddy ran a time of 18 minutes, 26 seconds to lead the boys team in seventh placed.
Logan Mammenga placed 11th in 19:28, Francisco Perez Jr. 12th in 19:29, Gus Lasch 13th in 19:38 and Luke Baumgardner 14th in 20:32.
The B-W boys placed second to West Central Area, who had a perfect team score of 15 points. B-W had 57 and United North Central 69.
W-B girls swimming takes part in West Fargo event
The Wahpeton-Breckenridge girls swimming team competed at West Fargo on Saturday.
Hayli Moderow qualified for state in the 200 freestyle and 100 freestyle. Elli Hendrickson also qualified for state for state in the 50 freestyle. Kenna Remily and Sydni Roberts both swam qualifying times in 2 events they've already qualified for.